There is no facility for printing address labels. However, you can print addresses on envelopes. To do this, click the <Envelope> button on the print dialog box as follows ...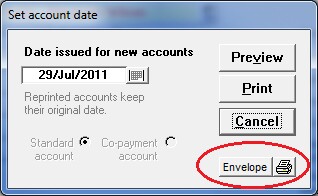 You can change the envelope orientation in the Options form, Print format page. Use a little trial and error here to position the address in the correct place on the envelope.
If you want to print a batch of envelopes, select the accounts in the List of Accounts, click the <Print Accounts> button and then click <Envelope>.