Item templates are useful for quickly entering multiple items. Templates can be created for any number of procedures and can be inserted into the account by selecting from a drop down list.
The item date is taken from the Operation Date, and each item may be given a date offset if the item is performed on a date prior or subsequent to the operation date.
In the following example, a 3 day ICU stay is entered with 2 mouse clicks.
The easiest way to create a template is to first create your list of items on the account, then select the 'Save as template' option from the Item templates drop down list. Further customizing of the template can then be done in the popup window.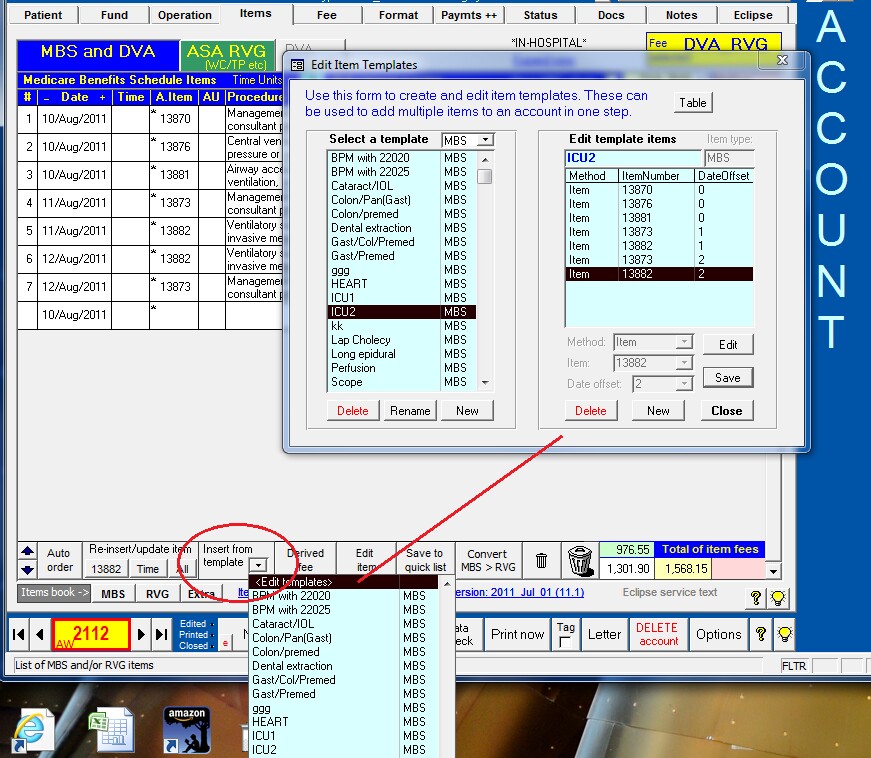 To further simplify data entry, an Item Template may be associated with an Operation. This is done by saving the name of the template in the Operation lookup table.

Then, when that operation is selected on the Operation page, the list of items is automatically entered when you move to the Items page.